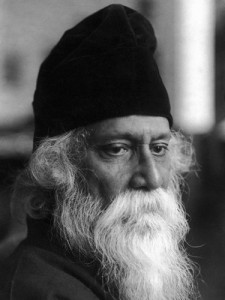 The Art of Showing Up
Post by Toni Wynn
Lisa Gates's "get out the door" imperative jolted me into action, but not exactly the kind of action Gates exhorted in her Forbes article. In Forbes, Gates says, Ask the question of the person whose affirmative answer could change your life. Be courageous and take care of business. But I took "get out the door" literally: Change out of your sweats, go to some events and meet people who'll introduce you to other people who will sometimes email, message or call you back with wonderful opportunities. Do the thing instead of ruminating about the thing. Act. Show up. Then, ask that question Gates talks about.
I joined an intense, dedicated group of arts educators, the Committee on Multiethnic Concerns (COMC), a special interest group within the National Art Education Association (NAEA). Suddenly, there were presentations to make, people to caucus with, articles to write and a conference to attend in the cutting winds of Manhattan winter.
Then came the reading. I read the NAEA newsletter, "NAEA News," from cover to cover (It arrived in paper form in my mailbox. I'm so happy that's still possible). From the Caucus on the Spiritual in Art Education (CSAE), I learned about Rabindranath Tagore, who, one hundred years ago, became the first non-European Nobel laureate in literature. Tagore's poetry was actually popular (through translations and in his native Bengali), but he wrote so much more than that. Short stories, plays, essays, music! And he painted. I think of Joni Mitchell and Charles Mingus – both songwriters and painters (who had the pleasure of collaborating shortly before Mingus's death). I admire how all of these artists resisted criticism that must've come from inside or outside about being a dilettante or flaky or unfocused. They followed their interests. If they wandered into several mediums, or areas of science or philosophy, or all of the above, so be it—they were just more interested and interesting that way. Tagore and those like him bring entire cultures forward. I think about how many voices resist or disagree with people like them, and how much fortitude or vision (which could be translated into stubbornness) it takes to be authentic and move forward past your own fear and anyone else's.
COMC's newsletter piece featured The Memory Project.  This is connective tissue: an art-based service project where art students from around the world paint or draw portraits of orphaned children, then gift them with the art.                                                                                                                                                      The message: You are a work of art. http://www.cbsnews.com/video/watch/?id=1971619n
Certainly, I could've spun the Internet wheel around a few hundred times and made these discoveries on my own. But there's something quite wonderful about sharing a bus ride or a sandwich or a blog with like-minded people who look for and find the good. I look to Life in Transit to extend a network of art-connected people and give them wheels…to extend the global network of art in unlikely places. What do you want Life in Transit to do? A network stands for something. It keeps ideas incubating, and it gets us out the door.