"Life in Transit" is a public arts education project for women who have liberated themselves from domestic abuse, violence and poverty.
We are women sharing and encouraging exploration. We create paintings and drawings; we write the letter, poem, story or essay that brings form to our feelings. These experiences assist in healing from the very depths of heart and soul.
Our local residency program is located in the Tidewater area of Virginia. Here our facilitators work with small groups of women who have participated in an area women's shelter program, such as the YWCA, as part of their healing. By signing up for LiT they add tools of writing, drawing and other forms of art making to encourage self- expression as a support for physical, emotional and spiritual repair.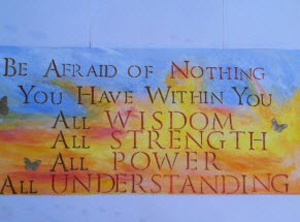 'Life in Transit' shares lessons of strength and courage. 
Our spirit can recover from deep wounding.
Each woman who carries a history of challenge and abuse can teach others. Here in the Tidewater area, an exhibit of program participants' original art will show at the Virginia Museum of Contemporary Art in Virginia Beach, and at and Selden Gallery in Norfolk. A goal is to have reproductions of the original work appear on placards posted on Hampton Roads public transit light rail and buses.
Love and compassion are necessities, not luxuries
without them, humanity cannot survive.
    ~The Dalai Lama~